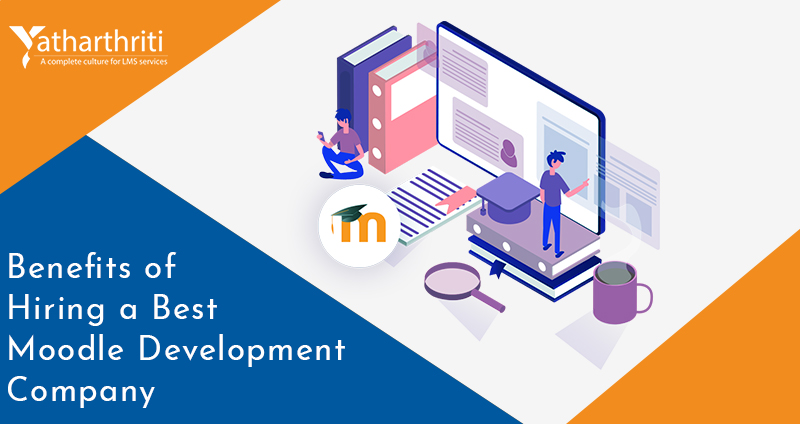 MOODLE (Modular Object Oriented Dynamic Learning Environment) is a free and open source E-learning software application. It is also recognised as Course Management System (CMS), Virtual Learning Environment (VLE) and Learning Management System (LMS). Theeducation software helps you to expand educational applications with ease. Today, MOODLE development is serving millions of users through numerous registered sites, which are developed on it. If you too want to develop your site on this application, then hiring Yatharthriti LMS open source Development would be your best choice.
Basic Features of MOODLE
However, before you decide to build your website on MOODLE and hire Yatharthriti Development Company, you should know what features it offers. Some of the core features offered by Yatharthriti for MOODLE development of e-learning applications are
Compiling Assignments
Online Calendar Chart
Grading
Files or Documents Downloads
Quick Messages
Online Questions and Quiz
Apart from these features, it also offers various other features. You can use MOODLE different types of environments like education, training and development, and business settings. It allows programmers to create plugins for supportive functionality and thus can extend Moodle's modular construction.
Why you need to hire a professional MOODLE Developer?
Hiring Moodle Developers from the Best Moodle Development agency, you can be sure to satisfy your online learning needs. A reputed company offering MOODLE development has highly veteran MOODLE developers, who are experienced and have completed successful projects for various education domains. Yatharthriti's professional developers will make sure to build a new MOODLE site, customise it, and will also migrate it from an old version site to an amazing new one.
Services offered by a topmost MOODLE Development Company include:
MOODLE Custom Development
MOODLE Migration
MOODLE Theme Design
Support And Maintenance
Planning And Installation
Customisation
Supportand Integration Services