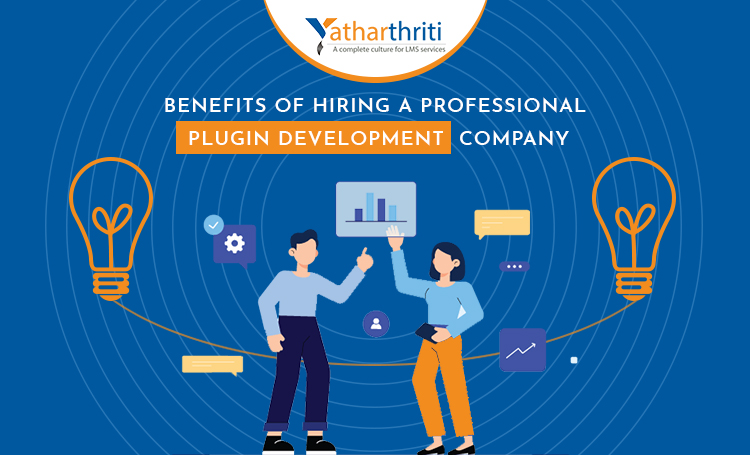 Internet users including bloggers and website owners use different plugins. With plugins, it becomes easier for them to build websites, add new features and functionalities, and automate several SEO activities. Yatharthriti plugin development company offers numerous benefits for plugin developments.
However, many internet users, business owners and entrepreneurs want to use custom plugins on their website. This is one of the main reasons where Yatharthriti custom plugin development company can help them get the desired plugins. We develop plugins that are well-coded, fast, lightweight, SEO friendly and responsive to mobile devices.
Here, we have discussed a few benefits of hiring custom plugin development agency.
Research & Analysis
Plugins are primarily used to add new features to websites and make their operation management work easier. So, it is important for the company to conduct a thorough market research and analysis and explore the requirements of the website owners and admins. Though many free plugins are available, entrepreneurs are cynical about them because of their flaws. Yatharthriti develops plugins based on thorough market research and data collected, and thus keeps you away from the technicality of plugin creation.
Technical Expertise
Plugin developers require to have a sound knowledge of different programming languages. They should be well-versed with Plugin Activation/Deactivation, Plugin Activation and deactivation Hook, creating Custom Tables, Scripts and Styles, Short codes, Filtering Content, working with Ajax, writing SQL Queries, Adding Option Boxes, and Using Nonces for Plugin Security in order to create error-free plugins. Free plugins available on the web are mostly infected with harmful programming and several security loopholes. Such plugins act as a backdoor to hackers enabling them to hack the website. However, with a recognized plugin development company, one can be sure to avail ready to use custom plugins as technically expert plugin developers create them.
24 x 7 Support
Many plugins go out of control and don't work properly due to various reasons. Sometimes, they do not recognize new update and clash with other plugins installed on the site. Such plugins create threats to the website. Yatharthriti professional Custom Plugin Development company offers 24 x 7 troubleshooting services. Experts respond promptly and eliminate the problem in the plugin immediately.
For a successful business and fulfill your business goals, it is important to imply a professional approach. Hiring Yatharthriti professional Custom Plugin Development Company would offer you with plugins needed to build a website that would generate good traffic and ROI.