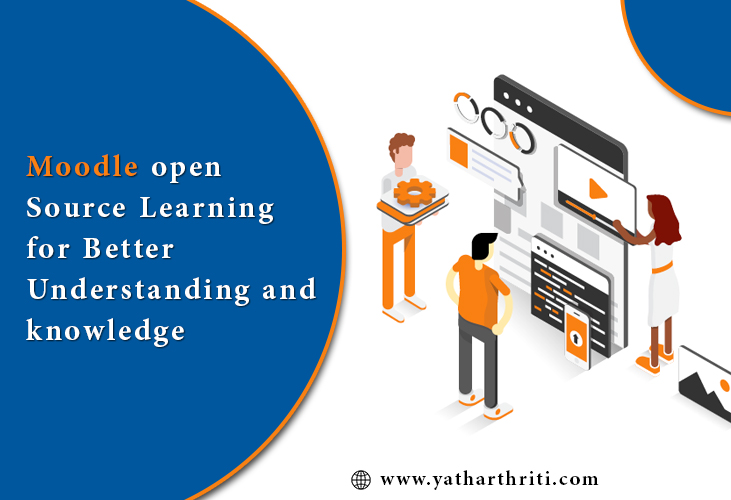 make learning interesting and interactive at the same time. Among many options available, the most popular one is Moodle open-source learning. It is an inherently secure system that is used by millions of learners and educators around the world. It is highly flexible, safe, and secure and makes learning quite accomplishing.
Moodle open-source learning offers numerous benefits which have been discussed below-
User-Friendly Interface

The foremost benefit of LMS is that it has a user-friendly interface making it easy to install and understand its features.
Easy to Start

Learning Management System is an amazing way to learn, teach and train the learners on one single platform. The system offers several advantages like making teaching more engaging and flexible, allowing a large number of students with different learning capabilities to retain, recall and assimilate at one's own pace.
Flexible Learning

Learning through the LMS system is flexible and is not restricted to the boundaries of the physical classroom. It gives opportunities to the students to learn from anywhere and anytime. It is the perfect place to share knowledge and do brainstorming.
Can be Easily Integrated

Moodle Open Source Learning can be easily integrated into the current system and carry out various operations with ease. It reduces the workload and takes away the load of doing the manual work.
Can Accommodate a Large Number of Students

The system is highly scalable and can accommodate a large number of students, making it easier for the teacher to teach the concepts and lesson only once. Besides, there is huge content available online in the form of videos, lessons, and assignments which can be made use to teach more interestingly and engagingly.
Apart from this, it is an ideal platform for the big organisation as well making it easy to carry out training of a large number of employees online, thus saving a lot of time and costing as well.
Content Management

Managing content is also easy as it allows one to not only uploads various videos and contents online but also provides access to vast content that is available online.
Easy to Access

The best part about the LMS system is that it is easy to access and one does not need to be at one place or system to connect. It is possible to stay connected on the move. One must have access to a laptop or smartphone and you are ready to go.
Assessment and Testing

LMS gives various methods of assessing and teaching which allows educators to assess the progress and understanding of the students through various pre-tests and post-tests and an array of assignments.
Highly Secure

LMS platform is highly secure and gives access only to reliable and genuine persons, thus making sure that there is no leakage of important information and details.
Yatharthriti is known to offer an amazing E-learning Management System that is interactive, secure, and has a user-centered design. The company has handled several high-end projects and consist of several satisfied customers.