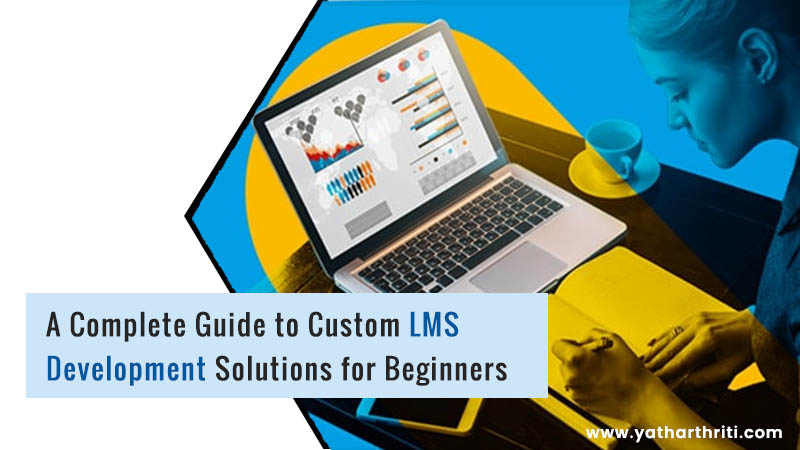 The key to sustaining in this competitive world is to gain more knowledge, and keep learning is an ongoing process. Top organisations and leaders have already realized this and are leaving no stone unturned to achieve this goal.
To have an efficient and productive workforce, choosing the right learning management system is the key to growth and success.LMS system is a unique software which is specially created to manage and distribute learning and educational content to the learners. This system is made available on both the company server and cloud-based platform which is hosted by a software firm.
Yatharthriti is one such company that is known to provide a great learning platform that is fast, productive, cost-effective, and most importantly,trackable. One can easily keep track of the content and stay connected from any part of the country over the internet.
The advantages of LMS development solutions have been summarized below:
Easy uploading of the learning content
LMS is an amazing educational platform where it is easy to upload content according to the class and subject. With this facility, it is easy to share data, teach a large number of students, and connect with students across the country. This system is completely safe and secure and, only authorized persons have access to it.
Keep Track of the Improvement of the Students
With this technologically advanced system, it is also possible to keep track of the improvement of the students and even conduct various online tests and give assignments to them to track their progress.
Appropriate for Larger Audience
LMS system is great for large organisations like MNCs, schools, and colleges where learning can be done on a large scale. This unique system is completely scalable and designed to include varied built-in features that are required for smooth functioning.
Modern Hi-Tech Solution
LMS is designed as per the need and requirements of the organisation, a college, and university, and various other educational institutes. This system comes equipped with the latest and modern features which make carrying out various operations with ease. Customer support is also available 24 x 7.
Cloud-Based System
A cloud-based LMS is completely safe and secure and allows users to access the product through various computers and mobile devices, any time and from anywhere. Various features are designed for beginners that make the operating system easier and smooth. Cloud-based LMS system is far more scalable as compared to the installed ones, and as such, you can increase or decrease its capabilities as per your needs.
Easy to Blend
The modern LMS system gives a seamless working experience and can easily blend with the existing software and system of the organisation. Integrating with the compatible products, LMS offers an enhanced experience for the learners as well as educators.
Yatharthriti IT Services provide the best customer support and superior LMS that are equipped with all the modern and advanced features. The company is dedicated to providing high-quality IT solutions to clients and has handled various projects with the best track records.